Pacy puzzles seek peace of mind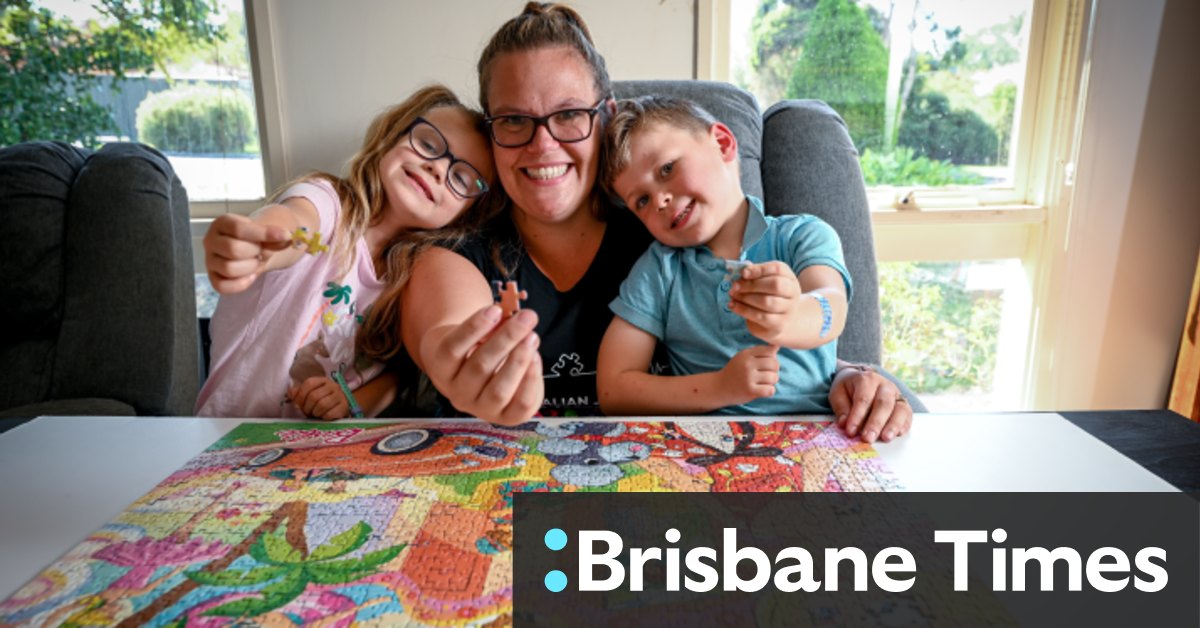 The individual record was set at the 2022 Western Australian Championships – Emma Telfer with a time of 1 hour 13 minutes and 27 seconds.
Ms. Jenkins might dispute that: she says her typical time for a 500-piece image is between 50 and 80 minutes.
D'Arne Healy, who founded the Australian Jigsaw Puzzle Association three years ago, said the Victorian titles would be free for spectators and the competitors can be entertaining to watch. Everyone has their own technique. Some people wear disguises.
"You can see quite nervous competitors or relaxed people. Some people are discussing it," Ms. Healy said.
"Some have wild celebrations when they finish; they shout, do a joyful dance, jump up and down. You can watch people neck and neck, you can feel the excitement in the room.
Puzzle companies have reported increased sales during the COVID-19 pandemic.
Chris Marlow, co-owner of Jigsaw Store, said that in the first three months of the pandemic in 2020, sales jumped more than 600% from pre-pandemic levels.
"They're even higher, at least double what they were in 2019," he said.
Jacques Levy, managing director of puzzle and game maker MJM Australia, which is a sponsor of Victorian titles, said there had been "a significant increase in puzzle sales during the pandemic".
"[People] were locked up, and they went to buy puzzles and games to pass the time," he said.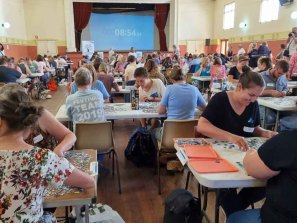 Ms Healy said doing the puzzles 'requires no electricity or batteries, it can be done over and over again, it's relaxing'.
"I think a lot of people were dealing with mental health issues and the stress during the lockdowns and the puzzles were the perfect activity.
"And every age group can do it – the child, the grandmother, the teenage son and mom and dad."
Ms Jenkins often works on puzzles with her children Elouise, 6, and Noah, 4, which gets them off screens and uses their brains.
And by posting on the Australian Jigsaw Puzzle Association's Facebook page, she made a good friend, fellow mother-of-two Jessica.
They exchange and solve puzzles in each other. "We're constantly messaging each other with our photos and following each other's puzzles. It's just joyful," Ms Jenkins said.
Loading
The impending Victorian competition offers another reason to get excited about puzzles, along with the prospect of winning a trophy, a $500 travel voucher and a jigsaw puzzle. The winners will be able to represent Victoria at the national competition at Williamstown Town Hall in November.
National winners will win a free trip to Spain for themselves and a friend to compete in the World Championships.
"I don't mind if I don't win," Ms Jenkins said of the state event. "It's about having fun and being in a room with like-minded people who love the same thing I do."
Lifeline: 13 11 14, lifeline.org.au
Get the most out of your health, relationships, fitness and nutrition with our Live Well Newsletter. Get it in your inbox every Monday.